Animal Control in Riverside, CA
Wildlife intrusions can be a significant concern for homeowners and businesses alike. That's why we're committed to providing effective, efficient, and humane solutions when an animal enters your home or business.
Our expert team is trained to handle all types of wildlife control issues. Whether it's raccoons nesting in your attic, squirrels gnawing on electrical cables, or skunks causing havoc in your yard, Akela Pest Control has you covered.
We pride ourselves on our swift response times, comprehensive services, and commitment to client satisfaction. We don't just remove the problem, we also take preventative measures to ensure these unwelcome guests don't return.
Trust us to restore the peace and safety of your home or business with our top-notch animal control services in Riverside, CA. Partner with Akela Pest Control today and protect your property from unwanted wildlife.
Call us at (855) 640-8869 to schedule a free estimate today!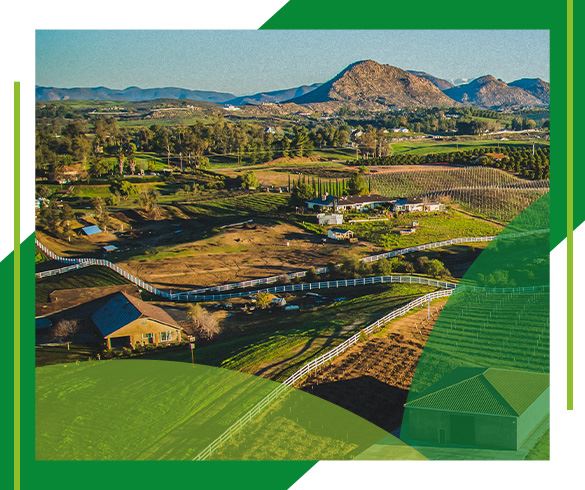 Commercial Services
When you hire Akela Pest Control for a job, you're partnering with a team dedicated to providing your business with a safe, healthy, and comfortable environment. Our goal is to help you maintain a pest-free space so you can focus on what you do best - running your business. Hear From Our Happy Customers
Reviews & Testimonials
At Akela Pest Control, your satisfaction is our priority! See for yourself what our customers have to say about working with us.
"Great Work"

We moved to a new home and transferred their business to this new home. Highly recommend Akela.

- Juan N.

"Great Experience"

We have used Akela for years, and Mike P. gave us a great experience and was very friendly.

- J.H.

"Awesome Services"

He sent a reminder the day before and texted to say he was on his way, was super professional and very nice.We love using Akela.

- Janine P.

"Great Pricing"

They have a great service plan and an on-time record of being prompt and courteous.

- Lenny H.

"Reliable Company"

They sent Scott and he was able to locally treat the area on the spot.

- Samar F.

"Quick Response Time"

Quick to come out when we start to see them and they will keep coming out if they return.

- Tom F.

"Professional and Polite"

I always call Akela every 3 months to keep my house free of bugs. Of course, I ask for Scott, to come to and take care of my house.

- Oshadi G.

"Awesome Company"

I am very happy with him the past couple of times he's come to my house and he's very knowledgeable. I am impressed but I'm also very thankful.

- Rose D.
Common Animals that Invade Homes
Southern California is home to a huge variety of animals. While they mean well, some animals have a problem with boundaries and invite themselves into the homes and businesses of Riverside, Fontana, and Corona.
Here are some of the most frequent culprits:
Raccoons: These nocturnal creatures are often attracted to urban areas by the availability of food. They can cause significant damage by tearing garbage bags apart, rummaging through trash cans, or even breaking into homes in search of a warm place to nest.
Squirrels: Known for their agility and climbing skills, squirrels can easily infiltrate homes, particularly attics, where they can build nests, gnaw on electrical wires, and cause a surprising amount of damage.
Rodents: Mice and rats are common invaders in Southern California. They can squeeze through tiny gaps to enter homes and businesses, causing damage by chewing on materials and potentially spreading diseases.
Skunks: While less likely to invade the interior of homes, skunks can wreak havoc in yards, digging holes in search of grubs and insects to eat. Their infamous spray is a nuisance and can be difficult to remove from pets or outdoor furniture.
Gophers: Gophers are a notable pest known for their extensive burrowing activities that can damage lawns and gardens. They can also occasionally disrupt underground utilities.
Bats: Bats can squeeze into small spaces and often roost in attics, eaves, and wall voids. Besides being a nuisance, they can also carry diseases such as rabies.
Birds: Certain species of birds, like pigeons, can become a problem if they decide to nest on your property, causing noise disturbances and unsightly droppings.
At Akela Pest Control, we're experienced in dealing with all these critters and more. Our team is ready to help you address any animal control issues you may have in Riverside, Fontana, or Corona, CA.
What to Do When an Animal Enters Your Home
Don't Attempt to Remove the Animal Yourself: Trying to remove an animal can be dangerous, as frightened animals may become aggressive. It's always safer and more effective to call professionals.
Identify the Intruder: If possible, try to identify the type of animal that has invaded your property. This information can be helpful when you contact a professional pest control service.
Seal Off the Area: If you can do so safely, prevent the animal from moving to other parts of your home or business by closing doors to the room it's in.
Contact Akela Pest Control: Our team of experienced professionals is trained to handle a variety of animal intrusions. We'll respond promptly to assess the situation, remove the animal(s), and implement measures to prevent future invasions.
How Akela Pest Control Can Help
At Akela Pest Control, we're not just about removing the problem; we're about finding long-term solutions that protect both your property and the wildlife involved.
Here's how we can help:
Humane Animal Removal: Our expert team is trained in humane capture and removal techniques. We use live traps and exclusion methods to ensure the animal is not harmed during the process. Once captured, animals are relocated to suitable habitats where they can thrive, away from human dwellings.
Property Inspection: We conduct a comprehensive inspection of your property to identify points of entry and signs of animal activity. This thorough check allows us to understand the extent of the problem and develop an effective removal and prevention plan.
Prevention and Exclusion Services: After the animals are safely removed, we work to secure your home or business to prevent future invasions. This includes sealing potential entry points and offering advice on practices that can discourage wildlife from returning, such as proper waste management and yard maintenance.
Education and Guidance: We believe in empowering our clients with knowledge. We provide information about the local wildlife, their behaviors, and what attracts them to your property. This education helps you make informed decisions about managing wildlife interactions in the future.
At Akela Pest Control, our approach is rooted in respect for wildlife and concern for your safety and peace of mind. Trust us to handle your animal control needs in Riverside, CA, with professionalism, efficiency, and compassion.
To get started with our animal control services in Riverside, CA, call us at (855) 640-8869 or contact us online.
Why Choose Akela Pest Control?
What Makes Us Different
When you hire Akela Pest Control for a job, you're partnering with a team dedicated to providing your business with a safe, healthy, and comfortable environment. Our goal is to help you maintain a pest-free space so you can focus on what you do best - running your business.
Decade of Experience

Our team has years of experience and we are dedicated to providing an incredible experience for you and your family.

Environmentally Friendly

We are committed to being environmentally friendly and ensuring a sustainable future for our planet.

Emergency Services Available

Get the immediate help you need, whenever you need it. Our team is always available and happy to help!

Get a 100% Free Estimate

Ready to live a pest-free life? Get started by giving us a call and setting up a free estimate.