Pest Control in Riverside, CA
Southern California, a hub of vibrant culture and diverse ecology, faces its fair share of pest-related issues. The unique blend of urban life and varied natural habitats make cities like Riverside, Fontana, and Corona a hotspot for various pests.
As a leading figure among Riverside's pest control service providers, we at Akela Pest Control are acutely aware of our community's specific challenges when it comes to creepy crawlies. We want you to know that we are here to help.
At Akela Pest Control, we take advantage of the latest strategies and technologies for pest management. Our team of certified professionals is adept at handling any pest situation using eco-friendly and safe methods. We tackle everything from common nuisances like ants and roaches to more significant threats like bed bugs and termites.
With Akela Pest Control on your side, your pest troubles can quickly become a thing of the past. Let our team help you take back your property from cockroaches, spiders, termites, and more.
To get started with a free estimate for our pest control services in Riverside, call us at (855) 640-8869 today.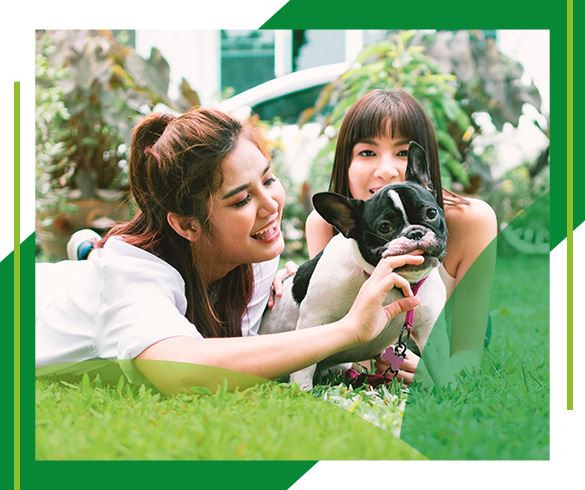 Commercial Services
When you hire Akela Pest Control for a job, you're partnering with a team dedicated to providing your business with a safe, healthy, and comfortable environment. Our goal is to help you maintain a pest-free space so you can focus on what you do best - running your business. Hear From Our Happy Customers
Reviews & Testimonials
At Akela Pest Control, your satisfaction is our priority! See for yourself what our customers have to say about working with us.
"Great Work"

We moved to a new home and transferred their business to this new home. Highly recommend Akela.

- Juan N.

"Great Experience"

We have used Akela for years, and Mike P. gave us a great experience and was very friendly.

- J.H.

"Awesome Services"

He sent a reminder the day before and texted to say he was on his way, was super professional and very nice.We love using Akela.

- Janine P.

"Great Pricing"

They have a great service plan and an on-time record of being prompt and courteous.

- Lenny H.

"Reliable Company"

They sent Scott and he was able to locally treat the area on the spot.

- Samar F.

"Quick Response Time"

Quick to come out when we start to see them and they will keep coming out if they return.

- Tom F.

"Professional and Polite"

I always call Akela every 3 months to keep my house free of bugs. Of course, I ask for Scott, to come to and take care of my house.

- Oshadi G.

"Awesome Company"

I am very happy with him the past couple of times he's come to my house and he's very knowledgeable. I am impressed but I'm also very thankful.

- Rose D.
Common Pests in Southern California
Our expert team is equipped to handle a diverse range of pest infestations, providing solutions tailored to your unique situation.
Some of the most common pests our team deals with include:
Please note that this list is not exhaustive.
No matter the pest, rest assured that we have the expertise, tools, and commitment to restore and maintain a pest-free environment.
Tips for Preventing Pest Infestations
Keeping your home or business pest-free is a priority for us at Akela Pest Control. While our services are always available to handle any infestations, employing techniques to prevent infestations from happening in the first place is always a good idea.
Here are some essential tips to help you avoid pest infestations:
Maintain Cleanliness: Regular cleaning can deter many pests. Keep your kitchen and dining areas free of food crumbs and spills. Regularly take out the garbage and ensure all bins have tight-fitting lids.
Proper Food Storage: Store your food in airtight containers. This will keep your food fresh and prevent attracting pests like ants, roaches, and rodents.
Manage Your Outdoor Space: Keep your garden tidy and ensure that branches and shrubs are trimmed away from the house. When possible, remove standing water from your yard, as it attracts mosquitoes.
Professional Pest Control Services: Regular professional inspections can identify potential issues before they become serious problems. Consider scheduling routine pest control services from Akela Pest Control to maintain a pest-free environment.
Remember, these tips are general guidelines. Certain pests may require specific preventative measures. If you notice signs of an infestation, it's best to contact us immediately.
What Is Integrated Pest Management?
Integrated Pest Management (IPM) is a holistic and environmentally sensitive approach to pest control. Instead of solely relying on routine pesticide use, IPM focuses on understanding the life cycle of pests, their interaction with the environment, and their thresholds for action.
The first step in our IPM strategy involves identifying the specific pests causing problems, as different pests require different control methods. Accurate identification is critical to devising an effective plan.
Once we identify the pests that are giving you trouble, we assess the extent and potential impact of the infestation. We then determine an action threshold, which is the point at which pest populations or environmental conditions indicate that pest control action must be taken.
Next, we consider all available pest control methods and evaluate their effectiveness, risks, and benefits for the specific situation. This could include tactics like physical barriers, changes in housekeeping practices, or, if necessary, targeted least-risk pesticide applications.
Finally, we monitor the situation closely after our intervention. This allows us to assess the effectiveness of our strategies and adjust our approach if necessary.
Through this comprehensive approach, IPM allows us to manage pests while minimizing harm to the environment and non-target organisms. At Akela Pest Control, we believe that IPM is not just about dealing with pests but doing so responsibly, with careful consideration for our clients and the world we share.
Call us at (855) 640-8869 or contact us online for pest control in Riverside, CA! We also serve Fontana and Corona, as well.
Why Choose Akela Pest Control?
What Makes Us Different
When you hire Akela Pest Control for a job, you're partnering with a team dedicated to providing your business with a safe, healthy, and comfortable environment. Our goal is to help you maintain a pest-free space so you can focus on what you do best - running your business.
Decade of Experience

Our team has years of experience and we are dedicated to providing an incredible experience for you and your family.

Environmentally Friendly

We are committed to being environmentally friendly and ensuring a sustainable future for our planet.

Emergency Services Available

Get the immediate help you need, whenever you need it. Our team is always available and happy to help!

Get a 100% Free Estimate

Ready to live a pest-free life? Get started by giving us a call and setting up a free estimate.