Guarding Your Business One Pest at a Time
Serving Southern California Businesses
No matter the type or size of your commercial property, Akela Pest Control is committed to providing effective, reliable, and environmentally-friendly pest management solutions.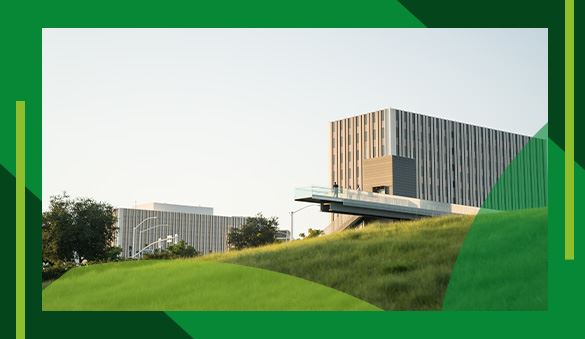 Commercial Pest Control in Riverside, CA
In the vibrant business landscape of Southern California, nothing disrupts the rhythm of success like an unexpected pest invasion. Whether it's ants marching into your restaurant, roaches lurking in your commercial kitchen, or gophers disrupting your landscape, pests can tarnish your reputation and affect your bottom line.
Akela Pest Control is your shield against these unwelcome intruders. We understand that each business has unique needs and challenges regarding pest control. That's why we offer comprehensive, customized solutions designed to protect your commercial property, allowing you to focus on what matters - growing your business in Riverside.
Say goodbye to pesky disruptions and hello to a pest-free, prosperous business environment. With Akela Pest Control, your business is in good hands.
To get started with a free estimate for our commercial pest control services in Riverside, CA, call us at (855) 640-8869 today.
Commercial Properties We Service
We offer our services to a diverse range of commercial properties in Riverside, Corona, and Fontana, CA.
We offer our services to many different commercial properties, including:
Restaurants and Food Services: We ensure your kitchens, dining areas, and storage spaces are pest-free, maintaining the high standards of cleanliness in the food industry.
Office Buildings: From small offices to large corporate buildings, we provide comprehensive pest control solutions to create a safe and comfortable work environment.
Retail Stores: We can help protect your merchandise and maintain a pleasant shopping experience for your customers with our effective pest control strategies.
Warehouses and Storage Facilities: Our team is experienced in identifying and eliminating pests in these large spaces, ensuring your inventory remains safe.
Hotels and Hospitality Sector: We understand the importance of reputation in the hospitality industry. Our discreet and effective services help maintain high levels of cleanliness and comfort for your guests.
Healthcare Facilities: Our eco-friendly pest control services create a safe and hygienic environment for patients in hospitals, clinics, and other healthcare facilities.
Educational Institutions: We provide safe and effective pest control solutions for schools and universities, prioritizing the safety of students and staff.
Apartments and Condominiums: Residential buildings like apartments and condos can also face pest issues. We offer comprehensive pest management services to property managers, ensuring a comfortable living environment for all residents.
Common Pests in Commercial Properties
We've seen firsthand the variety of pests that can plague commercial properties in Southern California. These unwelcome guests not only present health risks but can also cause structural damage to your property.
Here are some of the most common pests we encounter:
Remember, early detection is vital when dealing with any pest infestation. We're here to help you identify and effectively manage pest issues, ensuring a safe and comfortable environment for your business.
Why Choose Akela Pest Control?
What Makes Us Different
When you hire Akela Pest Control for a job, you're partnering with a team dedicated to providing your business with a safe, healthy, and comfortable environment. Our goal is to help you maintain a pest-free space so you can focus on what you do best - running your business.
Decade of Experience

Our team has years of experience and we are dedicated to providing an incredible experience for you and your family.

Environmentally Friendly

We are committed to being environmentally friendly and ensuring a sustainable future for our planet.

Emergency Services Available

Get the immediate help you need, whenever you need it. Our team is always available and happy to help!

Get a 100% Free Estimate

Ready to live a pest-free life? Get started by giving us a call and setting up a free estimate.
How Akela Pest Control Can Help
At Akela Pest Control, we believe in not just treating the symptoms but addressing the root cause of your pest problem. Our approach is based on the principles of integrated pest management (IPM), a comprehensive and environmentally responsible strategy that focuses on long-term pest control solutions.
Our strategies for managing pests in your commercial building include:
Understanding Your Business: We start by thoroughly inspecting your commercial property to understand the extent and nature of the infestation. This helps us identify potential entry points, breeding grounds, and food sources for pests.
Customized Pest Control Plans: Based on our findings, we develop a customized pest control plan that targets your specific pest problem. This includes deciding on the most effective and least disruptive treatment methods for your business.
Treatment and Elimination: Our team of certified professionals uses the latest techniques and eco-friendly products to treat and eliminate pests from your premises. We aim to provide immediate relief from pests while ensuring the safety of your employees and customers.
Prevention and Education: Our job doesn't end with treatment. A crucial part of IPM is preventing future infestations. We provide guidance on best practices and modifications you can make in your operations to discourage pests. This could involve sealing off entry points, managing waste properly, or adjusting storage practices.
Regular Monitoring and Maintenance: We offer regular monitoring and maintenance services to ensure your business remains pest-free. Regular inspections help detect any signs of a re-infestation early, allowing for prompt action.
To get started with our commercial pest control services in Riverside, CA, call us at (855) 640-8869 or contact us online today.